Board of Directors
The Board of Directors (or "BoD") is the Foundation's Board of Directors, the main administration of the Foundation's projects and teams. Directors are directly elected by Community Members. The Board of Directors consists of seven (7) members and three (3) deputies. The Board of Directors may launch any other teams or committees ad hoc if necessary.
Board Members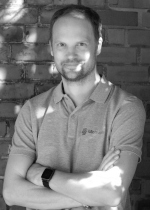 Thorsten Behrens (Chairperson)
CEO at allotropia software GmbH
Thorsten was part of the OpenOffice.org project almost from the start when he joined the then-Sun Microsystems development team back in early 2001. He's a computer scientist by education, and a Free Software enthusiast by heart, a geek from early childhood - and someone who was lucky enough to turn a hobby into an occupation.
During his more than 20 years of tenure in the project, he's spent most of his time hacking the code in areas ranging from the build system and platform abstraction libraries, all the way up to Impress and Writer. Thorsten is a former member of the OASIS ODF technical committee, and also participated in the ISO/IEC JTC 1/SC 34 working group 4. Nowadays, he's running his own company, allotropia software, dedicated to provide top-tier consulting around Open Source and Open Standards.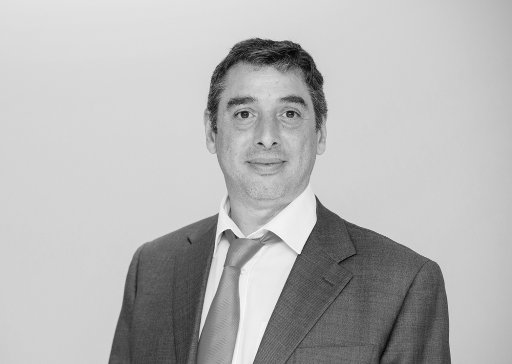 Paolo Vecchi
Omnis Cloud Sarl
Paolo is based in Luxembourg and is working for his organisation, Omnis Cloud Sarl, which is specialised in the promotion of Open Source based private and hybrid platforms for private and public sector institutions to show that achieving Digital Sovereignty is not an impossible task. As his company doesn't depend on third parties for its Cloud infrastructure, during the last couple of years, it has been capable of providing free services to schools and non for profit organisations to help them coping with the lockdowns. His company is also providing free hosting of LibreOffice videos on their PeerTube instance.
He has been contributing to the LibreOffice project by investing his time to during the last and current board terms to help furthering TDF's goals and missions in many ways including publishing LibreOffice in app stores and, soon, to employ in-house developers to enable TDF to participate directly in LibreOffice's development.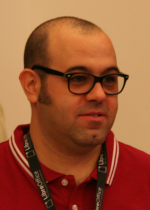 Emiliano Vavassori (Deputy Chairperson)
Senior system administrator, volunteer
Emiliano is a senior system administrator, employed in a small company based in Bergamo, in the North of Italy, with its core business in providing ICT services for SMB companies.
In the last few years, he was involved in FOSS advocacy also inside schools, founding and leading the LibreSchool Project with a group of friends and colleagues from his LUG.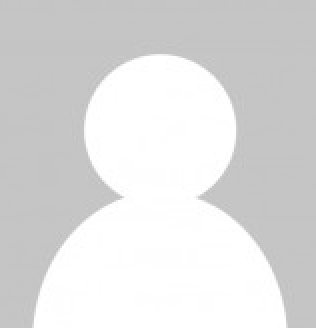 Gábor Kelemen
allotropia GmbH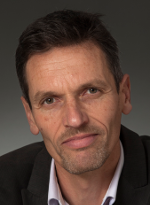 Cor Nouws
Principal at Nou&Off, marketing at Collabora
Cor Nouws is one of the founding members of The Document Foundation. Before starting with LibreOffice, Cor Nouws has contributed for years to OpenOffice.org, among others as the community representative in the Community Council. For LibreOffice, he continues supporting marketing, QA and other areas, as he did before the free-making of OpenOffice.org. His involvement in the free office community is a natural combination with his position as founder of the Dutch consulting firm Nou&Off, leading in training and migrations for LibreOffice, and OpenOffice.org in the past. He is dedicating a part of his time to marketing for Collabora.
László Németh
Csevej Bt., Hungary
Ayhan Yalçınsoy
Pisi GNU/Linux
Ayhan is one of the members of The Document Foundation. He has been translated LibreOffice UI and Help System since 2010. In addition, he translate the LibreOffice Guides to Turkish and organize translating of it. He is also member of the Pisi GNU/Linux developer team. Ayhan knows C++ and Python at beginner level. He was graduated Doctoral degree of Business and Administration in 2017.
Board Deputies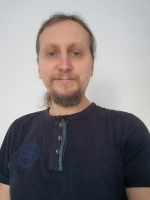 Gabriel Masei
Senior C/C++ developer at 1&1 Internet Development Romania SRL
He is a developer for more than 17, years and his technology experience spans from machine code to HTML - but most of it is C/C++. In this time he worked on different projects at different companies starting with computer benchmark software, continuing with NLP (Natural Language Processing) projects in a Research and Development department, development of Cubrid RDBMS (Relational DataBase Management System), development of remote control project and, finally, starting with spring of 2018, he's working at his current employer, 1&1, where he integrates Collabora Online into company's Online Office products. Here it was the first time when he came in contact with LibreOffice community where he contributes as developer and member of the ESC.
Board of Directors 2012 - 2014
Board of Directors 2014 - 2016
Board of Directors 2016 - 2018
Board of Directors 2018 - 2020